Dracula: a Devotional (Paperback)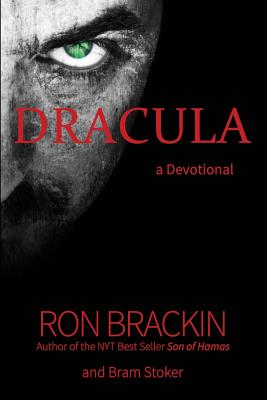 $17.99

Usually Ships in 2-7 Days
All sales of this book are final--it is print on demand and may take up to 2 weeks to arrive.
Description
---
God can be found anywhere - even on a dark and stormy night, amidst the cobwebs and coffins of Castle Dracula. "Dracula - a devotional" includes the entire text of Bram Stoker's timeless horror classic. After each of the 27 chapters is a personal devotion to draw the Reader into a sweeter intimacy with Jesus Christ and deeper into his kingdom. This enlightening and enjoyable devotional is best enjoyed beside a reassuring fire, with a nice cup of tea...and, perhaps, just a small clove of garlic.
About the Author
---
The author of the international bestseller, "Son of Hamas," Ron Brackin has traveled extensively in the Middle East as an investigative journalist. He was in the West Bank and Gaza during the Al-Aqsa Intifada, on assignment in Baghdad and Mosul after the fall of Iraq, and more recently with the rebels and refugees of Southern Sudan and Darfur. Ron has contributed articles and columns to many publications, including USA Today and The Washington Times. He was a broadcast journalist with WTOP-AM, the all-news CBS radio station in Washington D.C. and weekend news anchor on Metromedia's WASH-FM. And he served as a congressional press secretary during the Reagan Administration.