Gray Foy: Drawings 1941-1975 (Hardcover)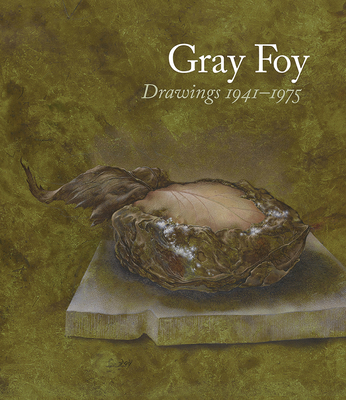 $60.00

Usually Ships in 2-7 Days
Description
---
This elegant and distinguished book showcases the unique and mesmerizing art of mid-century American artist, Gray Foy. Long eclipsed from public and private view, this large cache of drawings was discovered after Foy's death, mostly hidden in drawers and closets. The five-year effort to prepare the astonishing discovery for publication culminates in this stunning volume of drawings whose rare beauty will appeal to cognoscenti and general readers alike.
Born in 1922 in Dallas, Foy spent his youth in Los Angeles and went on to study art at Southern Methodist University in Texas and Columbia University in New York. His drawings appeared in numerous group exhibitions (including several Whitney Annuals), and he received a Guggenheim Fellowship. Foy's drawings are executed with a draftsmanship whose meticulously detailed qualities challenge the viewer's visual acuity. His early work, related to both Magic Realism and Surrealism, conveys affinities with artists as varied as Salvador Dal and M.C. Escher, and is characterized by complexly interwoven compositions in which human figures, flora and fauna, and terrains and interiors morph into vivid dreamscapes. His mature drawings focus on botanical and geological forms in the process of transformation, metaphorically suggestive of the passage of time and the mutability of perception.
There has been renewed interest in Gray Foy's art as a result of a 2004 article in the New York Times by Steve Martin about the artist and his 1942 masterpiece, Dimensions, which Martin acquired and donated to the Museum of Modern Art. Now for the first time, Gray Foy's work has been collected in Gray Foy: Drawings 1941-1975, which includes sixty-one full-color plates, an exhaustive chronology, and a selection of Foy's commercial illustrations for book jackets, magazines, and record album covers.