Mitka's Secret: A True Story of Child Slavery and Surviving the Holocaust (Paperback)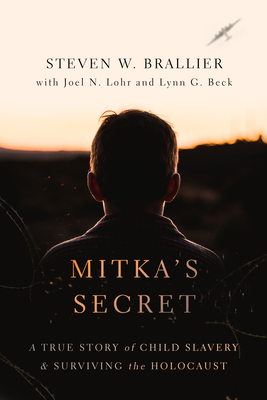 $19.99

In stock with our warehouse--usually ships within 1-7 days. May or may not be in stock at Room.
Description
---
The remarkable life story of Mitka Kalinski, who survived seven years of enslavement--while still a child--to a Nazi officer during and after World War II
Mitka Kalinski had never revealed his past to anyone. Not even to his wife or his four children.
But in 1981, three decades after it had all ended, Mitka finally broke his silence about the horrors he had endured during the Holocaust and in the years immediately afterward: not only German concentration camps and sadistic medical experiments but also seven years of enslavement in the household of a Nazi officer, "Iron" Gustav D rr.
Having been orphaned before the war, Mitka did not know his origins or even his name. Torture, slavery, and a false name stripped him of his identity entirely. Thus, when he immigrated to the United States in 1951, Mitka seized the opportunity to bury his past and forge a new life. He lived the American life in all its fullness and moved to Nevada with his beloved wife, Adrienne, and their children. But the secret he carried became an increasingly heavy burden, preventing wholeness and healing.
This is Mitka's account of facing the past, confronting his captors, connecting with lost relatives, and finding peace in the rediscovery of his origins. For Mitka, this also meant reclaiming his Jewish heritage--a journey that gave him a new sense of purpose and freedom from the lingering effects of trauma that had filled his life to that point. By the end, Mitka's Secret is less a story of survival and more one of redemption and transformation--from hidden suffering to abundant joy.
About the Author
---
Steven W. Brallier is both a collector and a teller of stories, qualities he developed in his childhood on the western highlands of Kenya. After life in Kenya, Steve had a long career in the entertainment industry as a promoter, agent, and writer, which exposed him to many people with amazing stories. None was more compelling than Mitka's. Almost immediately a deep trust developed between Steve and the Kalinskis, a trust that provided the essential foundation for the powerful story that is Mitka's Secret. Joel N. Lohr is president of Hartford Seminary, a leading interfaith graduate school. He is an award-winning author, scholar of religion, and passionate leader in interreligious relations and higher education. His teaching and research have focused on the Bible, specifically the Torah (or Pentateuch), as well as Jewish- Christian relations and dialogue. He has published ten books, with both academic and popular publishers. After receiving her PhD in 1991, Lynn G. Beck held faculty positions at UCLA and the University of Alabama before becoming academic dean at Pacific Lutheran University and the University of the Pacific. She is the author or coauthor of eight books and a number of articles and has had leadership roles on national, state, and local boards.