Parasites: The Inside Story (Hardcover)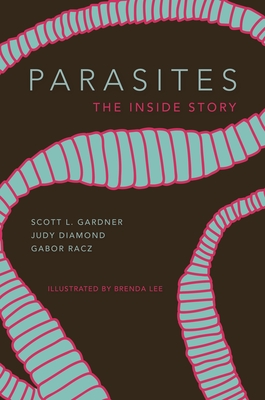 $29.95

In stock with our warehouse--usually ships within 1-7 days. May or may not be in stock at Room.
Description
---
An exciting look at the essential roles that parasites play in Earth's ecosystems
This book looks at the weird and wonderful world of parasites, the most abundant form of life on Earth. Parasites come in all forms and sizes and inhabit every free-living organism. Parasitism is now, and always has been, a way to survive under changing environmental conditions. From arctic oceans to tropical forests, Scott Gardner, Judy Diamond, and Gabor Racz investigate how parasites survive and evolve, and how they influence and provide stability to ecosystems. Taking readers to the open ranges of Mongolia, the Sandhills of north-central Nebraska, the Andes of Bolivia, and more, the authors examine the impact parasites have on humans and other animals. Using examples of parasites from throughout the tree of life, the authors describe parasite-host relationships as diverse as those between trematodes and snails and tapeworms and whales. They even consider the strange effects of thorny-headed worms on their hosts. Parasites offer clues to the evolutionary history of particular regions, and they can provide insights into the history of species interactions. Through parasites, biologists can weave together a global knowledge of the past to predict the challenges that we will face in the future. Revealing that parasites are so much more than creepy-crawlies, this book gives up-to-date context for these critical members of the biological diversity of our planet.
About the Author
---
Scott L. Gardner is curator of parasites in the H. W. Manter Laboratory of Parasitology at the University of Nebraska State Museum and professor of biological sciences at the University of Nebraska-Lincoln. Judy Diamond is professor and curator at the University of Nebraska State Museum and professor of libraries at the University of Nebraska-Lincoln. Her books include Kea, Bird of Paradox; Concealing Coloration in Animals; and Thinking Like a Parrot. Gabor Racz is a parasitologist and collection manager in the H. W. Manter Laboratory at the University of Nebraska State Museum. Brenda Lee is a graphic artist with degrees in graphic design from the University of Nebraska and illustration design from One Academy in Penang, Malaysia.