I Have Lived a Thousand Years (Mass Market)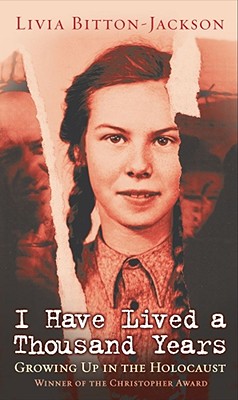 $7.99

In stock with our warehouse--usually ships within 1-7 days. May or may not be in stock at Room.
Description
---
What is death all about? What is life all about?

So wonders thirteen-year-old Elli Friedmann as she fights for her life in a Nazi concentration camp. A remarkable memoir, I Have Lived a Thousand Years is a story of cruelty and suffering, but at the same time a story of hope, faith, perseverance, and love.

It wasn't long ago that Elli led a normal life that included family, friends, school, and thoughts about boys. A life in which Elli could lie and daydream for hours that she was a beautiful and elegant celebrated poet.

But these adolescent daydreams quickly darken in March 1944, when the Nazis invade Hungary. First Elli can no longer attend school, have possessions, or talk to her neighbors. Then she and her family are forced to leave their house behind to move into a crowded ghetto, where privacy becomes a luxury of the past and food becomes a scarcity. Her strong will and faith allow Elli to manage and adjust, but what she doesn't know is that this is only the beginning. The worst is yet to come...
About the Author
---
Livia Bitton-Jackson, born Elli L. Friedmann in Czechoslovakia, was thirteen when she, her mother, and her brother were taken to Auschwitz. They were liberated in 1945 and came to the United States on a refugee boat in 1951. She received a PhD in Hebrew culture and Jewish history from New York University. Dr. Bitton-Jackson has been a professor of history at City University of New York for thirty-seven years. Her previous books include Elli: Coming of Age in the Holocaust, which received the Christopher Award, the Eleanor Roosevelt Humanitarian Award, and the Jewish Heritage Award. Dr. Bitton-Jackson lives in Israel with her husband, children, and grandchildren.