Daughter (Paperback)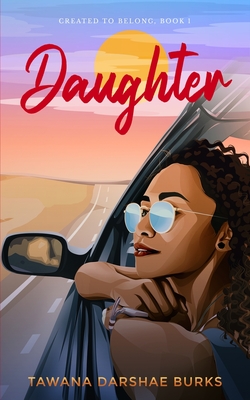 $21.99

Usually Ships in 2-7 Days
All sales of this book are final--it is print on demand and may take up to 2 weeks to arrive.
Description
---
Karissa Sparks just wants to live her own life, free from her past and everyone in it. She's created the life she wants to live, or so she thinks. Karissa loves her career, her friends, and her home in New York city. She is content with where she is in life, that's until her panic attacks and nightmares causes her to take the advice of her best friend, Sariah, to see a Christian therapist. While Karissa despises everything about Christians and their God, her visit could be the perfect collision between her past and her future-if she surrenders to the process of discovery.
Brenda Lyles has lost everything she loves to her drug addiction. After the loss of her children, Brenda has given up on God, life, and herself. Having failed countless times to get clean, she has taken to life on the streets of Chicago. It's not until she finds herself on the doorstep of a cousin who despises her that she tries again at beating her drug addiction. Could Brenda overcome her heroin addiction once and for all to live the life she always wanted to live with the people that matter the most?