The Recursive Universe: Cosmic Complexity and the Limits of Scientific Knowledge (Dover Books on Science) (Paperback)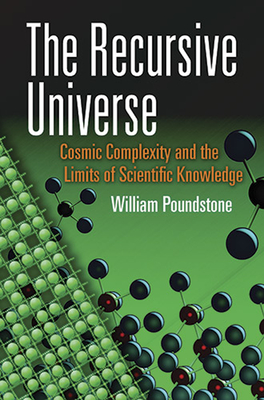 $16.95

In stock with our warehouse--usually ships within 1-7 days. May or may not be in stock at Room.
All sales of this book are final--it is print on demand and may take up to 3 weeks to arrive.
Description
---
No winners, no losers, and no end -- the Game of Life, also known simply as Life, is no ordinary computer game. Created by British mathematician John Horton Conway in 1970, Life debuted in Scientific American, where it was hailed as the key to a new area of mathematical research, the field of cellular automata. Less of a game than a demonstration of logical possibilities, Life is based on simple rules and produces patterns of light and dark on computer screens that reflect the unpredictability, complexity, and beauty of the universe.
This fascinating popular science journey explores Life's relationship to concepts in information theory, explaining the application of natural law to random systems and demonstrating the necessity of limits. Other topics include the paradox of complexity, Maxwell's demon, Big Bang theory, and much more. Written in the 1980s by a bestselling author, the book remains up to date in its treatment of timeless aspects of physics, including the ways in which complex forms and behavior governed by simple laws can appear to arise spontaneously under random conditions.
About the Author
---
Bestselling author William Poundstone studied physics at MIT as a National Merit Scholar. He has written eleven books and numerous articles for The New York Times, Village Voice, Esquire, Harper's, Harvard Business Review, and other publications.