WE HAVE MOVED!
We are now happily installed in our new location at 315 W. Gorham St, with our friends from Avol's Bookstore!
Thank you so much to all of the wonderful volunteers who helped us make the move--you were so dedicated and efficient that we were moved much more quickly than we had anticipated! We so appreciated your hard work and good cheer in helping us move.

Here is the view from the front of the store (featuring staffmember Amy behind the desk and volunteers Melissa and Ingrid browsing books!)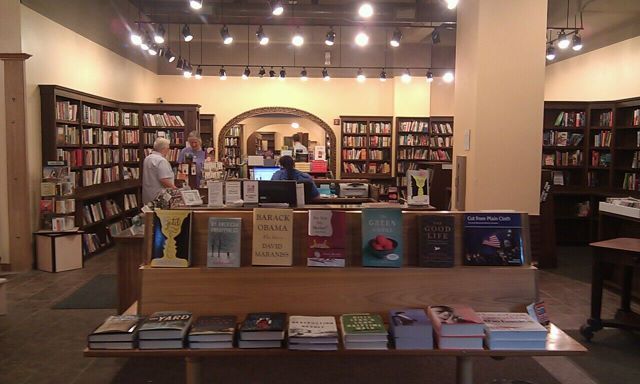 We spent Monday trying to get settled, doing some rearranging and getting displays set up.  We opened Tuesday, July 24th  at 10 and so far we think the response has been wonderful. We are certainly proud of all the work that has gone into this move. We are still a work in progress, but we think you'll be amazed at how beautiful the store looks!
If you have any questions for us, you can still reach us at (608) 257-7888 and room@chorus.net!