E. M. Kokie Book Launch for Personal Effects
Event date:
Sunday, September 16, 2012 - 2:00pm
A Room of One's Own is proud to host author E. M. Kokie for a launch party, reading, and Q & A in celebration of the release of her debut young adult novel, Personal Effects.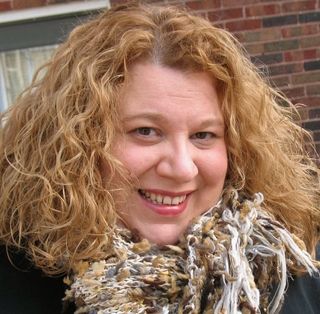 E. M. Kokie is an attorney, but has long had a strong interest in literature for teens. Personal Effects is her first novel. She lives in Madison, Wisconsin. You can find out more about the author and her book at http://www.emkokie.com/.
About the book:
Ever since his brother, T.J., was killed in Iraq, seventeen-year-old Matt Foster feels like he's been sleepwalking through life — failing classes, getting into fights, and avoiding his dad's lectures about following in his brother's footsteps. T.J.'s gone, and the worst part is, there's nothing left of him to hold on to. Matt can't shake the feeling that if only he could get his hands on T.J.'s stuff from Iraq, he'd be able to make sense of his death. He wasn't expecting T.J.'s personal effects to raise even more questions about his life.
Now, even if it means pushing his dad over the edge…
even if it means losing his best friend…
even if it means getting expelled from school…
Matt will do whatever it takes to find out the truth about his brother's past.

Email or call for price
ISBN: 9780763655273
Availability: Special Order
Published: Candlewick Press (MA) - September 11th, 2012
---