Author Event: Will Boast, author of Power Ballads
Event date:
Tuesday, April 17, 2012 - 6:30pm
Iowa City, IA—Real musicians don't sign autographs, date models, or fly in private jets. They spend their lives in practice rooms and basement clubs or toiling in the obscurity of coffee-shop gigs, casino jobs, and the European festival circuit. The ten linked stories in Power Ballads are devoted to this unheard virtuoso: the working musician.
From the wings of sold-out arenas to hip-hop studios to polka bars, these stories are born out of a nocturnal world where music is often simply work, but also where it can, in rare moments, become a source of grace and transcendence, speaking about the things we never seem to say to each other. By turns melancholy and hilarious, Power Ballads is not only a deeply felt look at the lives of musicians but also an exploration of the secret music that plays inside us all.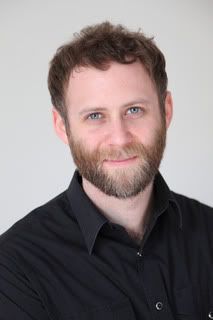 Will Boast author photo by Dan Hudson

Email or call for price
ISBN: 9781609380427
Availability: Special Order
Published: University of Iowa Press - September 16th, 2011
---