Author Event: Alaska by Heart by Patricia Monaghan
Event date:
Sunday, February 19, 2012 - 2:00pm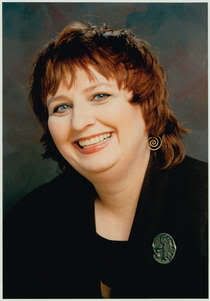 We here at Room are proud to announce a reading and booksigning by talented author Patricia Monaghan, reading from her latest book, a satire of the well-known politician from Alaska.

What happens when an Extremovore cooking show hostess, daughter of a marijuana farmer, decides to run for president on the American Independence Party?  First, she shares her famous recipes for such delicacies as Hare on Buns and Moose Haggis.  Then she tells her own inspiring story of independence and success, from her invention of the 'Tokless Brownie' (winner of the Alaska State Fair best-in-show ribbon) to her media breakthrough on Cooking North.  She lets us in on the secrets of success of her children's gospel band, the Trapper Family Singers, with their string of crossover hits including 'Locked and Loaded for the Lord' and 'The Old Rugged Moose.'  This satirical creation of well-known women's studies author Patricia Monaghan, a longtime Alaskan, is more than just a spoof of contemporary politics but a frightening look into the minds of conspiracy-theorists and religious dominionists today.