Giovanni's Room (Paperback)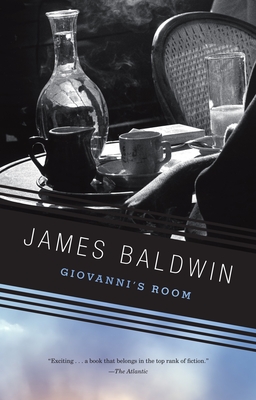 $14.00
Usually Ships in 1-5 Days
Staff Reviews
---
Colin's Pick: Gorgeous! An exploration of the psychological violence of whiteness and normative masculinity. In Paris.
— From
Colin's Picks
Description
---
Set in the 1950s Paris of American expatriates, liaisons, and violence, a young man finds himself caught between desire and conventional morality. With a sharp, probing imagination, James Baldwin's now-classic narrative delves into the mystery of loving and creates a moving, highly controversial story of death and passion that reveals the unspoken complexities of the human heart.
About the Author
---
James Baldwin was the author of Go Tell It on the Mountain and The Fire Next Time, among other books.
Praise For…
---
"If Van Gogh was our 19th-century artist-saint, James Baldwin is our 20th-century one."  —Michael Ondaatje
"A young American involved with both a woman and a man. . . . Baldwin writes of these matters with unusual candor and yet with such dignity and intensity."  —The New York Times

"Absorbing . . . [with] immediate emotional impact."   —The Washington Post

"Mr. Baldwin has taken a very special theme and treated it with great artistry and restraint."  —Saturday Review

"Exciting  . . . a book that belongs in the top rank of fiction."  —The Atlantic

"Violent, excruciating beauty."  —San Francisco Chronicle

"To be James Baldwin is to touch on so many hidden places in Europe, America, the Negro, the white man —to be forced to understand so much."   —Alfred Kazin

"This author retains a place in an extremely select group; that composed of the few genuinely indispensable American writers."  —Saturday Review

"He has not himself lost access to the sources of his being —which is what makes him read and awaited by perhaps a wider range of people than any other major American writer."  —The Nation

"He is thought-provoking, tantalizing, irritating, abusing and amusing.  And he uses words as the sea uses waves, to flow and beat, advance and retreat, rise and take a bow in disappearing . . . the thought becomes poetry and the poetry illuminates thought."   —Langston Hughes

"He has become one of the few writers of our time."   —Norman Mailer